Matra Museum
The Matra Museum is located in Romorantin, France. You'll see there all the cars, that made MATRA (Mecanique-Aviation-Traction) history and particularly most of the race cars and engines. In 1965, Jean-Luc Lagardere, chairman of Matra Sport, began the history of Matra in Motorsport, ten years later it had won LeMans three times, was F1 champion with J. Stewart, three times European F2 champion and eventually Matra cars had won 133 races. The story ended in 1982 with the V12 engine on a Ligier and the stillborn V6 turbo F1 project.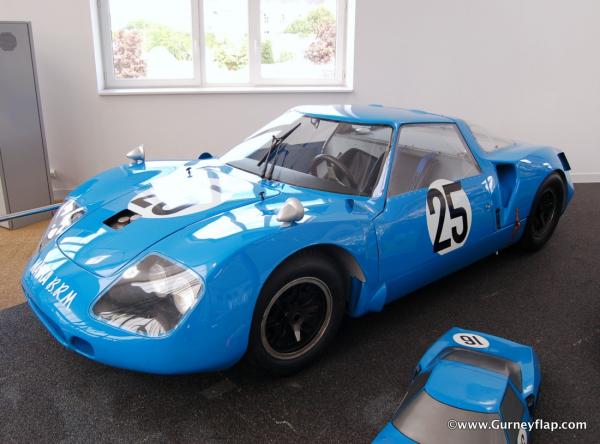 The museum begins with the F1 cars, like the MS11, the first one with a Matra V12 engine, which has recently been restored. And then there's the MS80, world champion in 1969 with J. Stewart, a great achievement for a team that was only in its third F1 season. The only car of Ligier period is a 1978 JS9.
However, before entering Formula 1, which was the ultimate goal of Jean-Luc Lagardere, Matra had to take experience in the lower Formulas. First Matra single-seater was made in 1965. Called the MS1, it was a Formula 3 racer with a 1000 cc engine. Then it was easy to enter Formula 2 as well. These cars are also exhibited.
Matra was also succesful in Sport Prototypes and in the Museum you can see some of these from the 1960s as well.
Originally published at gurneyflap.com. Reproduced with permission.