Museums in United Arab Emirates
The Al Ain Classic Car Museum started as a small collection of personal and member cars in 2009. Originally located near the Al Ain Sportsplex, the collection soon moved to its current location in Ain Al Fayda . In its early days, the colection was sheltered under a traditional khaima (tent) that eventually developed into a 2,000sqm air-conditioned building. While the Museum is still in an expansion stage, we hope to further refine our workshop, and add a gift store for the enjoyment of tourists and locals alike.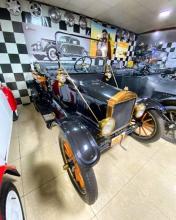 "This museum is an amazing private collection of H.H. Sheikh Hamad Bin Hamdan Al Nahyan. The collection houses a vast array of cars and other vehicles; some seemingly bought from owners there and then, such as a customised camper van, others received as presents from all around the world. While some have been kept as originally intended, others have been modified to suit the Sheikh's preference. You will find several Mercedes, one in each colour of the rainbow for each day of the week. And they are all fitted with conveniences such as refrigerators and TV.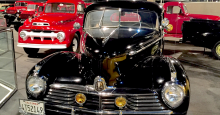 Sharjah Classic Cars Museum first opened its doors in 2008. It has undergone remarkable renovations and was re-inaugurated in 2013. Attracting tourists and visitors from all over the world, this museum is the ideal destination for lovers of classic cars. It is really a one-of-a kind museum in the region, as it has on display more than 100 classic cars dating back to the early 20th century.