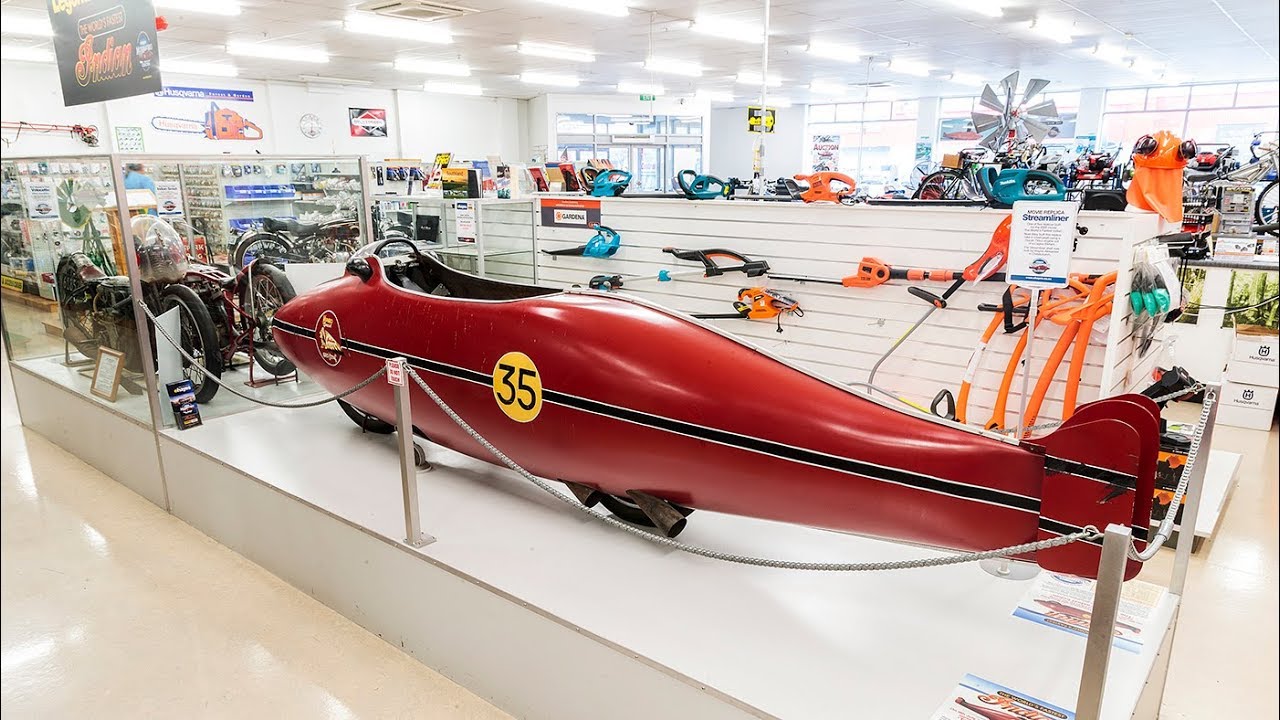 Every year hundreds of visitors from all around the world 
journey to E Hayes and Sons' Invercargill store for one reason - to see a remarkable vintage motorcycle with their own eyes and stand in the presence of a legend. It's a legend that tells a story of passion and determination to develop a 
motorcycle to its full potential - beyond what would even seem possible. It's the story of 'The World's Fastest Indian'. The legend of Burt Munro. Today, Burt Munro's Authentic, Original and Legendary 1920 Indian Scout forms the centerpiece of a unique display of over one hundred classic, vintage and modern motorcycles, automobiles, engines, equipment and memorabilia that makes up the E Hayes Motorworks Collection of classic and vintage motor vehicles.
Address
168 Dee Street
Invercargill
New Zealand