Motor Gyűjtemény Kecel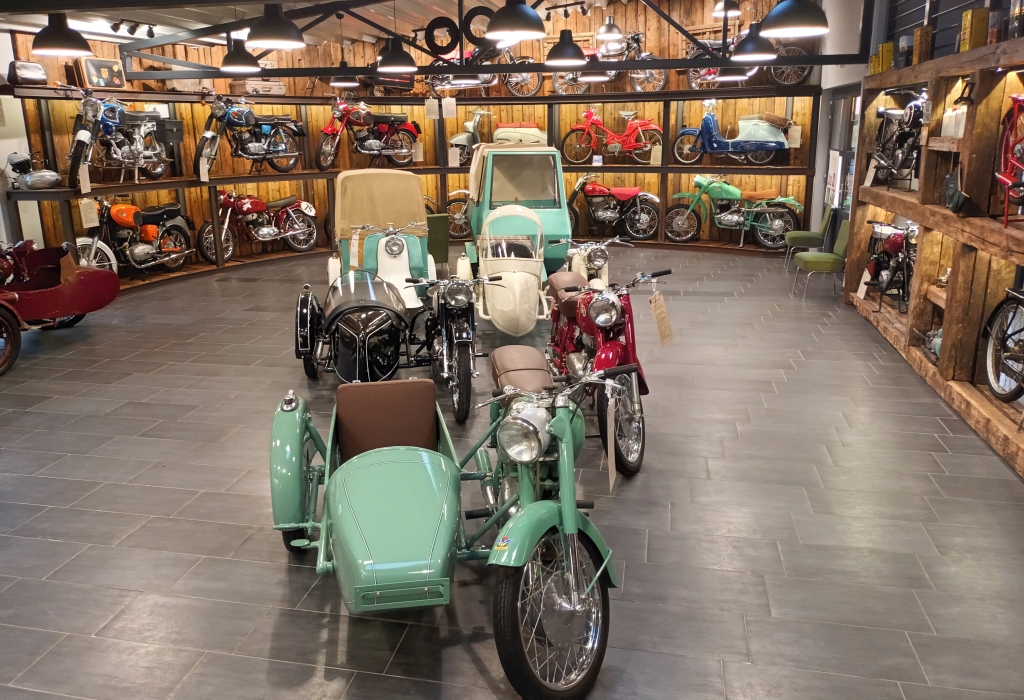 Árpád Hatvani's private collection of motorcycles was opened in the Summer of 2023. There are 90 motorbikes shown, including Hungarian-made Csepel, Pannonia, BMG, Meray, Mera-Puch, Szabolcs etc. Additionally there is a series of single-cylinder BMWs, bikes from Ex-Comecon countries etc.
Photo is courtesy of Zoltán Ocskay.
Info
Open by appointment on weekends.
Address
Motor Gyűjtemény Kecel
Kecel
I. körzet 10.
6237
Hungary
E-mail
hatiarpi@gmail.com