Grundmann Volkswagen Sammlung
Grundmann Volkswagen Sammlung & Rometsch Museum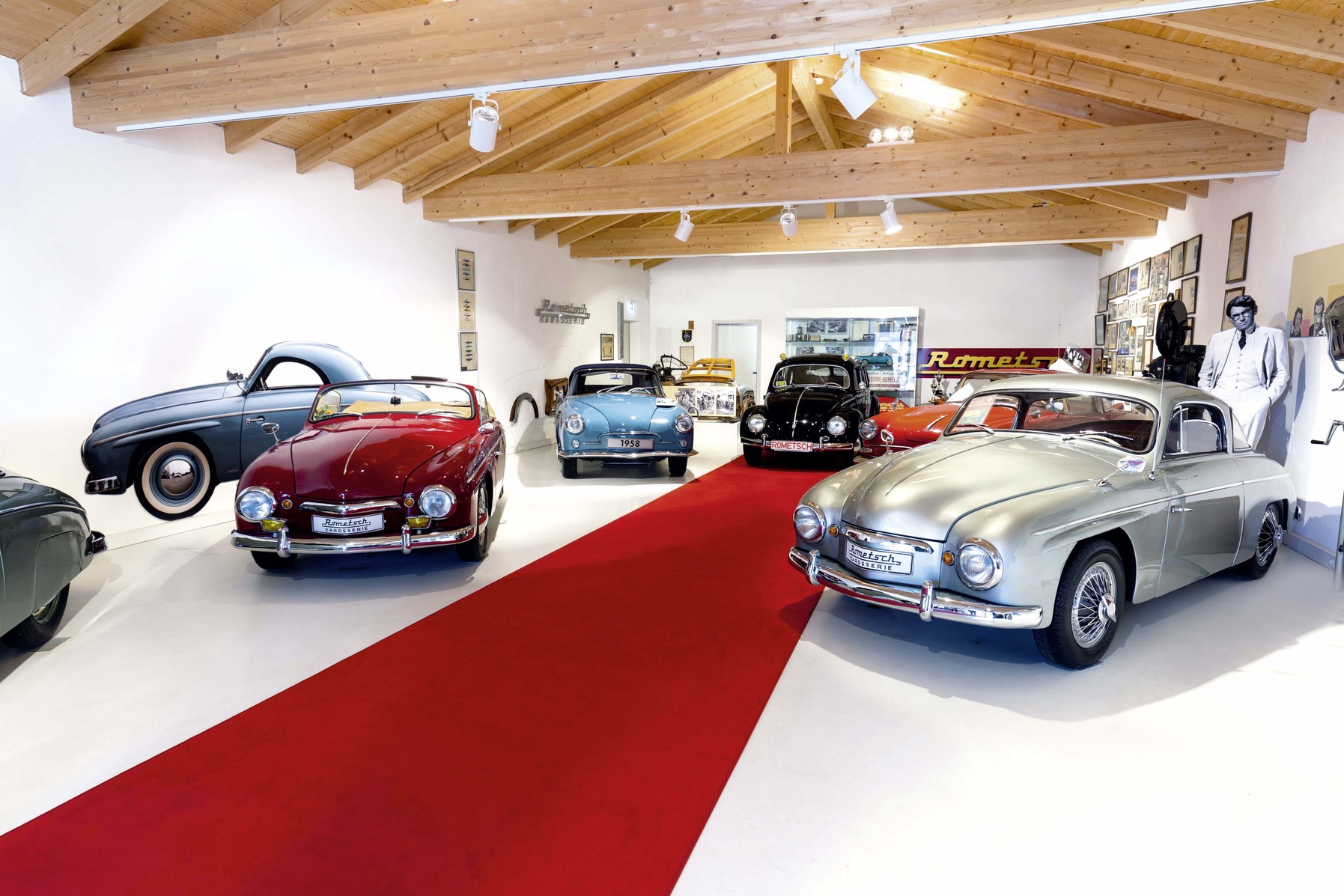 Traugott Grundmann and his son, Christian are one of the best known Volkswagen collectors in the world. They specialise in unique models, such as the oldest oldest intact civilian "Kübelwagen" (bucket car), which was delivered to the Hannover Post Office in September 1945, the earlies known split screen T1 from 1950, a 1949 Hebmüller Police convertible and more.
Another hall, called the Rometsch Museum is devoted to the famous German coachbuilder. Seven restored examples celebrate the story of the company, which built very interesting custom Volkswagens.
Info
Open strictly by appointment.
Address
Am Güterbahnhof 7
31840 Hessisch Oldendorf
Germany