Musée Gilles Villeneuve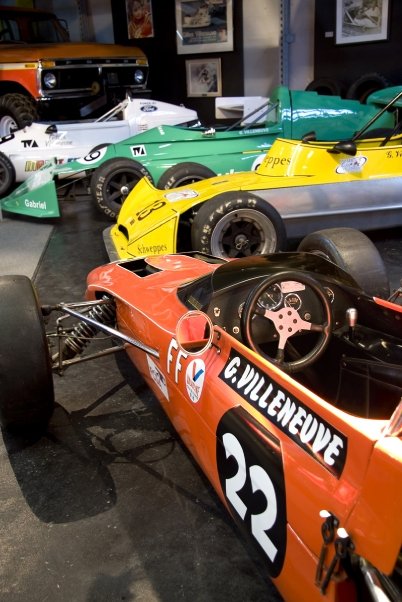 "The Gilles-Villeneuve museum, located between Montreal and Trois-Riviere on highway 40, is in memory of Gilles Villeneuve, the fastest race in Formula 1 history. Come and remember the exploits of the champion. Share this passion of car racing that lived in this exceptionnal driver. From Berthierville to Maranello, Italy, so many souvenirs! On site you will see racing cars, an F1 simulator, a racing boutique and more. On the road to Berthierville, discover the most important racing vars collection of the country!"
Info
Opening times: Monday to Thursday from 9 a.m. to 12 p.m. then 1 p.m. to 4 p.m. and Friday to Sunday from 9 a.m. to 5 p.m.
Address
960 avenue Gilles-Villeneuve
Berhierville QC J0K 1A0
Canada
E-mail
info@museegillesvilleneuve.com