Smithsonian National Museum of American History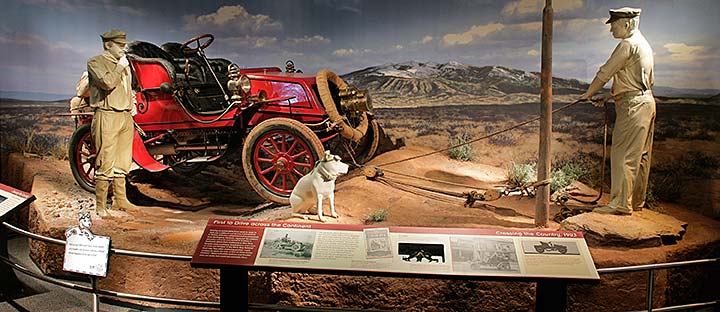 The National Museum of American History is one of the Smithsonian Institution museums located on The Mall in Washington DC. It is a rich repository of the nation's treasures. Its America on the Move exhibition examines how transportation—from 1876 to 1999—has shaped our American identity from a mostly rural nation into a major economic power, forged a sense of national unity, delivered consumer abundance, and encouraged a degree of social and economic mobility unlike that of any other nation of the world. Arranged chronologically and through 19 sections, historical settings include the coming of the railroad to a California town in 1876, the role of the streetcar and the automobile in creating suburbs outside of cities, and the transformation of a U.S. port with the introduction of containerized shipping in the 1960s.
Info
The Museum is open every day except December 25. Regular hours are 10:00 a.m.–5:30 p.m.
Address
National Mall
1300 Constitution Avenue NW
Washington, DC
United States