Amgueddfa Cyflymder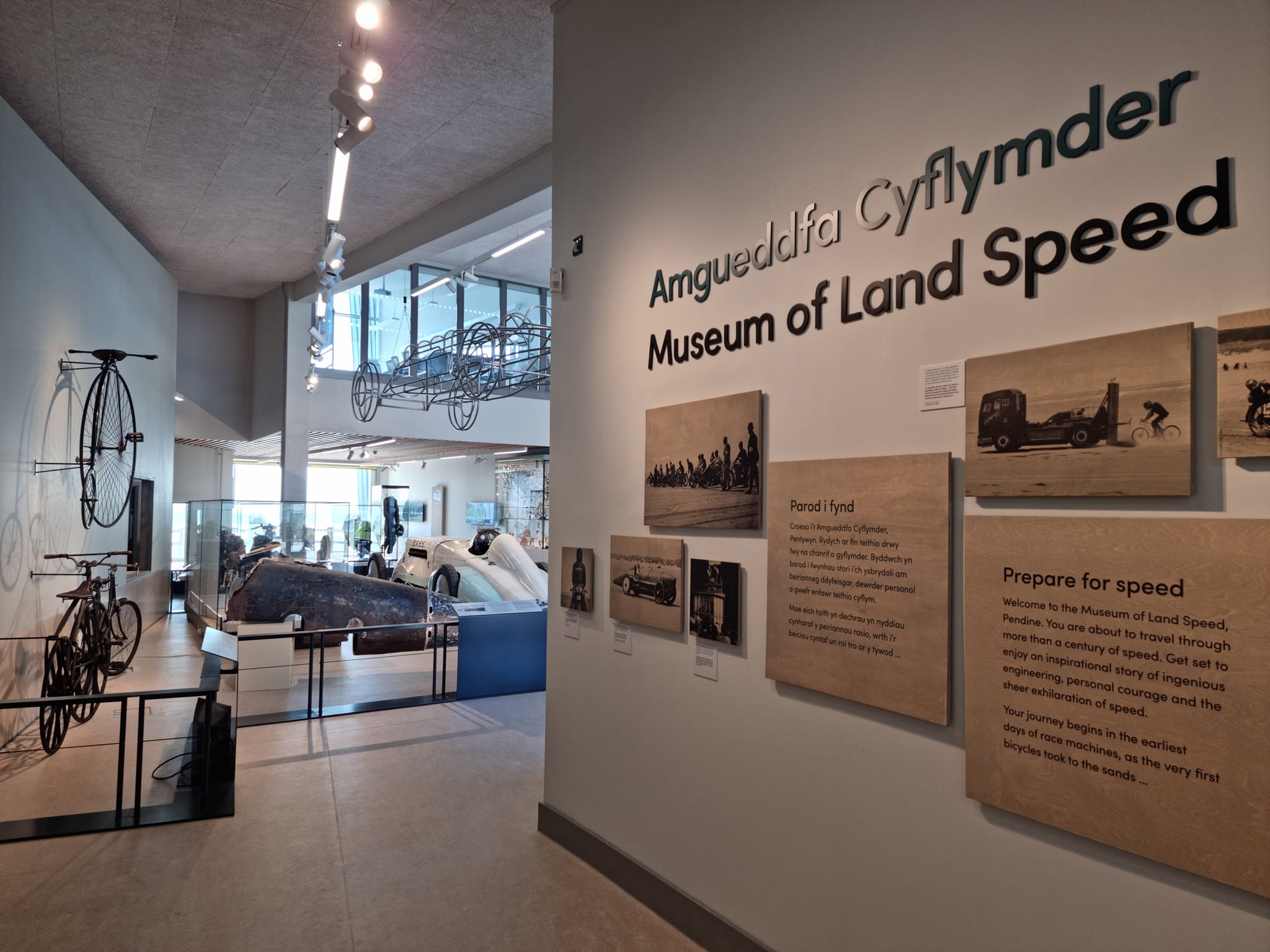 The small, beautiful Welsh village of Pendine has truly been at the heart of world records and innovation in the motoring world for a century.  The sands have a nearly 100-year history of setting land speed records; beginning in the 1920s with Sir Malcom Campbell and his car 'Blue Bird' to more recently the actor Idris Elba taking on Campbell's 'Flying Mile' record in a Bentley Continental GT Speed in 2015.
Following on the closure of the prevuous Museum of Land, the local government embarked on an ambitious "Tourism Attractor" project, which was aimed to "maximise Pendine's heritage and its natural assets in order to drive forward the resort's future economic regeneration, as a 'day and stay' event destination. As part of this project a new Museum was comissioned, which was opened on 27 May, 2023.
"From travelling large object displays such as the legendary 'Babs' racing car to the interactive displays throughout, you are taken on a journey where you'll experience the thrill and exhilaration of racing along Pendine Sands" says the introduction.
Info
Opening times: 
27 May to 3 June, open every day, 10am – 5pm.
4 June to 21 July, open Tuesday to Saturday, 10am – 5pm.
22 July – 3 September, open every day, 10am – 6pm
Address
Marsh Rd
Pendine, Carmarthen
SA33 4NY
United Kingdom