Special Purpose Garage of the FSO of Russia
Музей Гаража особого назначения ФСО России (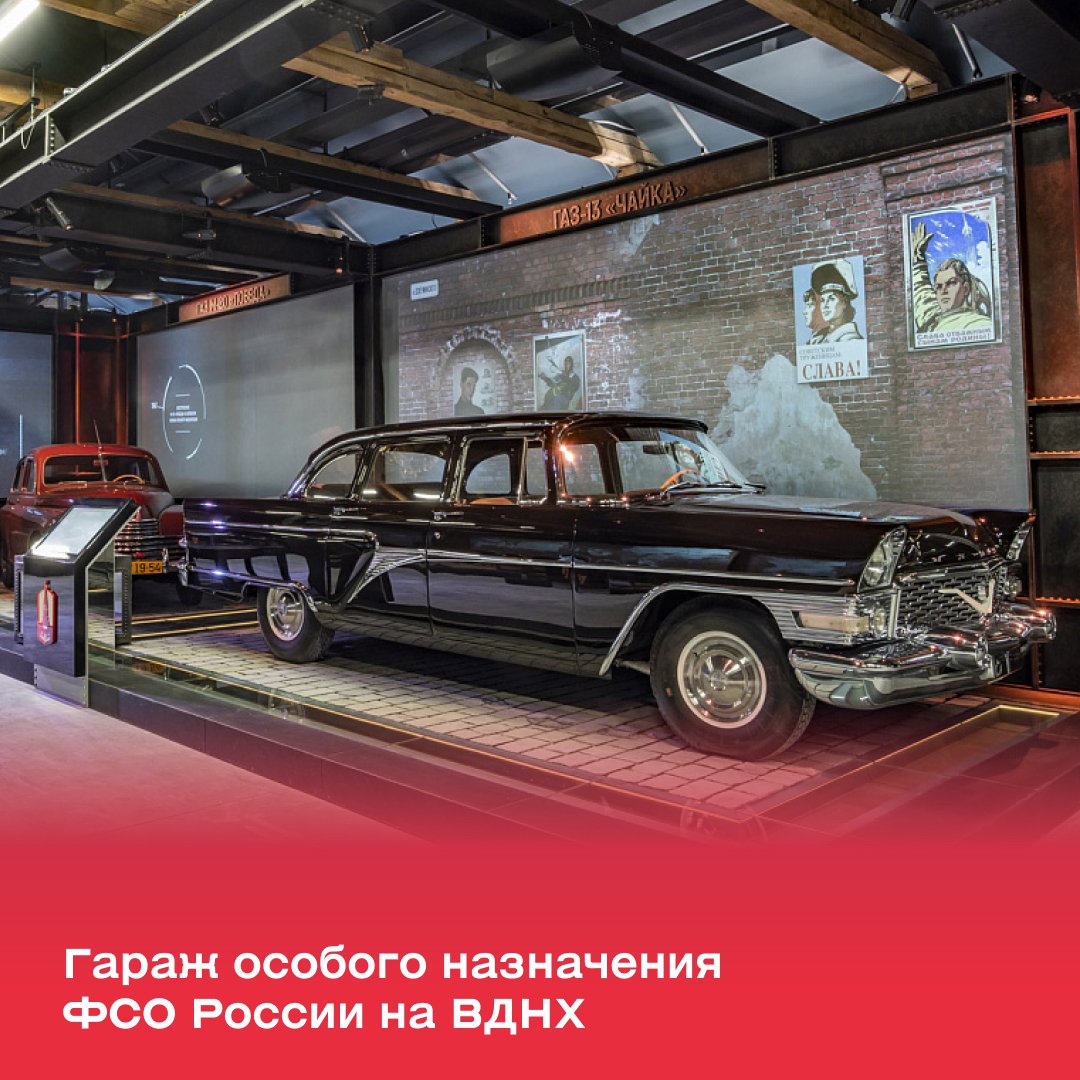 The "Exhibition of Achievements of National Economy" Amusent Park in Moscow added two pavillons to its list of exhibits in 2021. 
Pavillon 53 features a permanent exhibition which "includes cars of the country's leaders from different times: from the imperial garage of Nicholas II to the present day. You will be able to see photographs and documents dedicated to the stages of development of road transport services and ensuring the safety of top officials of the state.. You can also see exhibits and archival materials telling about the formation, development and strengthening of the Federal Security Service of the Russian Federation".
Pavillon 54 will feature interactive exhibits and simulators.
Display
Automobile
Others
Automobilia
Info
Opening times: 11 AM to 8 PM
Address
Prospekt Mira 119
Moscow
Moskva
129223
Russia
E-mail
gonmuseum@kremlin9.com