Fire Safety Museum, Simbirsk-Ulyanovsk
Музей "Пожарная охрана Симбирска-Ульяновска"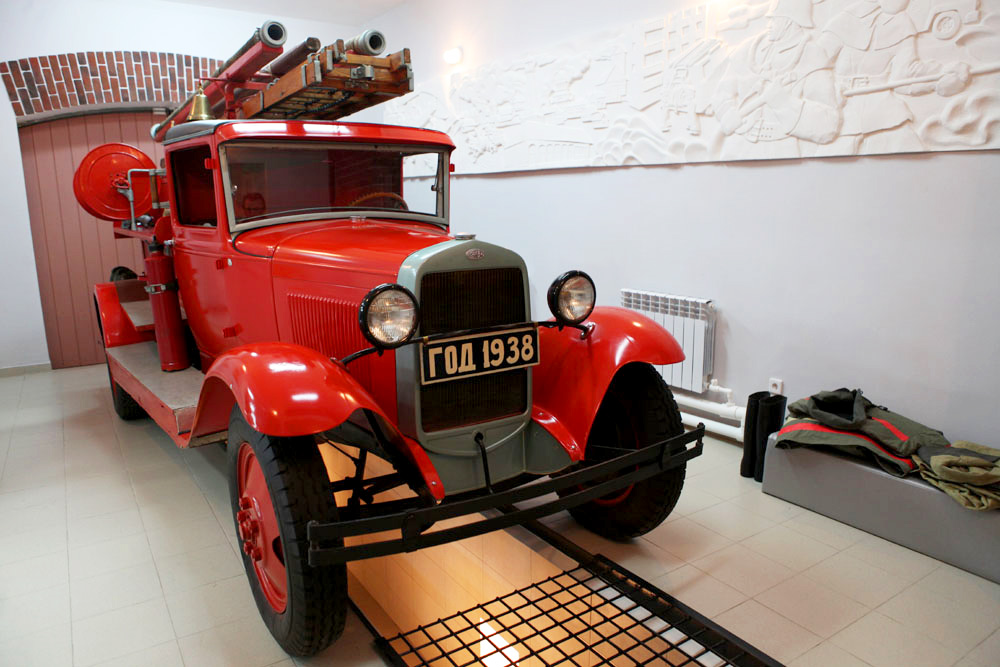 The Museum is located in a renovated building of a fire convoy, built in 1874. Among other sights, a garage is opened and restored — the evidence of a fire brigade of 1940-50-ies which includes a unique car on the chassis of the GAZ-AA. This is only one of the five surviving in the world of cars of this brand accessible to a wide audience.
Display
Automobile
Motorcycle
Others
Info
Opening times: 10 AM to 5 PM
Address
Ulitsa Lenina, 43
Ulyanovsk
ULY
432017
Russia