Graham County Auto and Arts Museum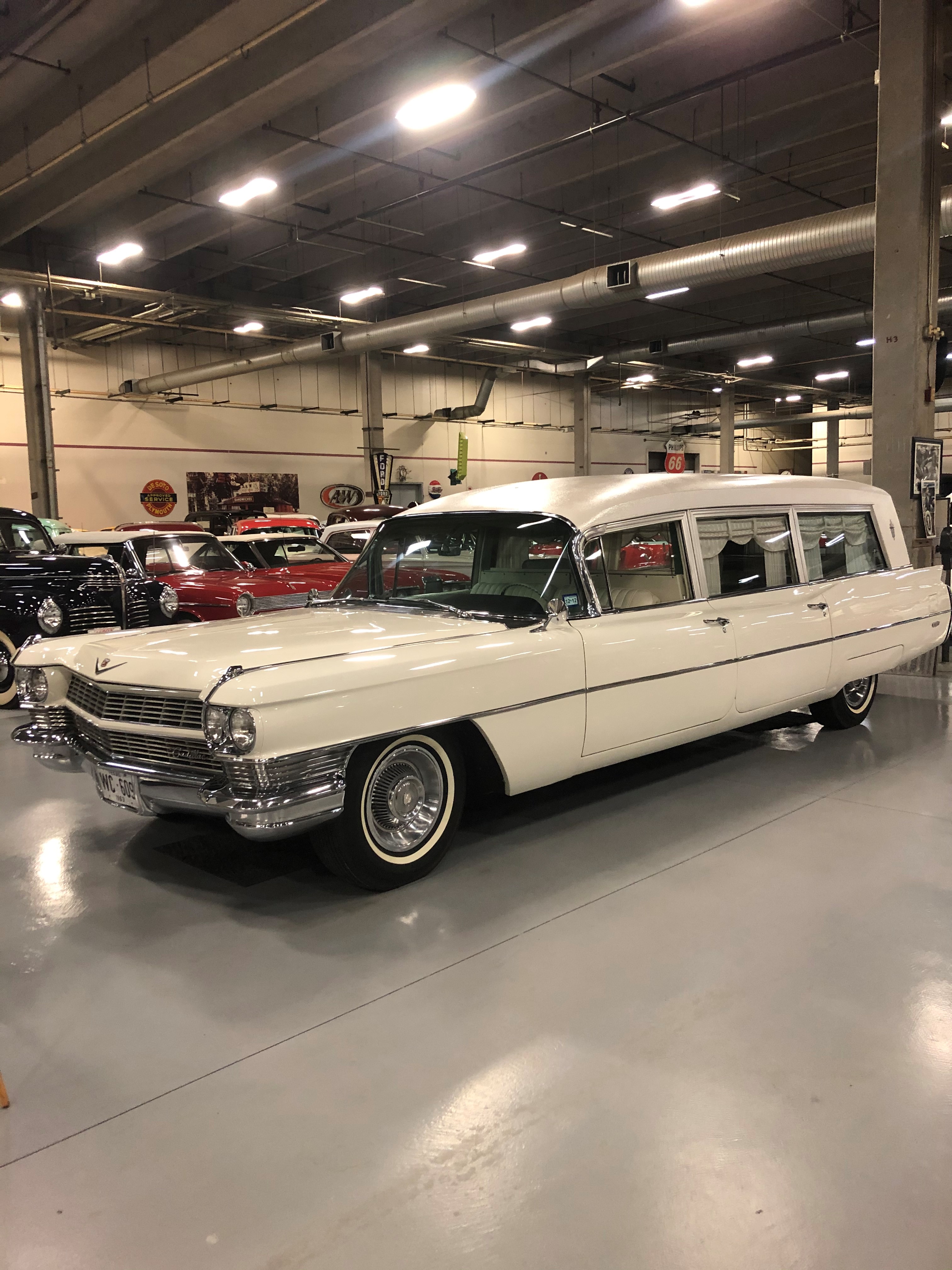 Fred Pratt's idea  for an auto and art museum came in Hill City, Kansas came alive in April, 2021. With the help of Stephen Tebo, a renowned collector and other locals the Graham County Auto and Art Museum Corporation was able to purchase the original famed "Dean's Service" gas station. The gas station was renovated and expanded to complete the now 8,000-square-foot museum, which was designed to attract both locals and tourists passing through the town's major intersection of Highways 24 and 283.
Also the 1964 Cadillac hearse that transported former President John F. Kennedy's body from Parkland Memorial Hospital to Air Force One after his death in November 1963 will be on display to the public. The vehicle, which Tebo purchased at a car collector's auction in 2012, will join other classic cars from a portion of his personal collection, including a 1936 Cadillac Convertible, a 1929 Pierce Arrow, a 1924 Duesenberg and a 1922 Model T. The display of classic cars will also include local automobiles, including a Model T that was featured in the movie "Paper Moon," a 1967 Pontiac, a 1942 Chevy Sudan and a 1969 Camero, along with antique tractors and several vintage motorcycles. 
Display
Automobile
Motorcycle
Others
Address
322 W Main St
Hill City, KS 67642
United States
E-mail
grahamcaam@gmail.com