Musée Maurice Dufresne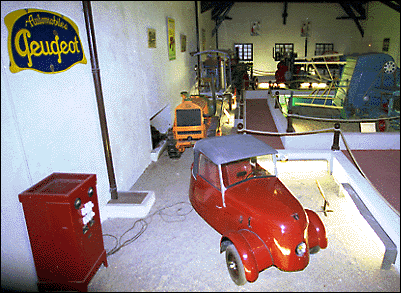 "Maurice Dufresne, established his museum in Azay-le-Rideau in the mill of Marnay, the property which in 1026 belonged to Geoffroy de l'Ile. The hydraulic workings of the mill have been maintained and can be seen functioning. The 10,000 m2 of buildings, which house more than 3,000 antique machines and collection pieces, are found within a 67,000 m2 park of hundred-year-old trees. "
Display
Automobile
Motorcycle
Others
Info
Opening times: The museum is open from 01 March to 11 November Off season : Every day from 10:00 a.m. to 6:00 p.m. Tourist season : Every day from 9:30 a.m. to 7:00 p.m.
Address
17, route de Marnay
37190 Azay-le-Rideau
France