French Racing Car Museum, Magny-Cours
Conservatoire de la Monoplace Française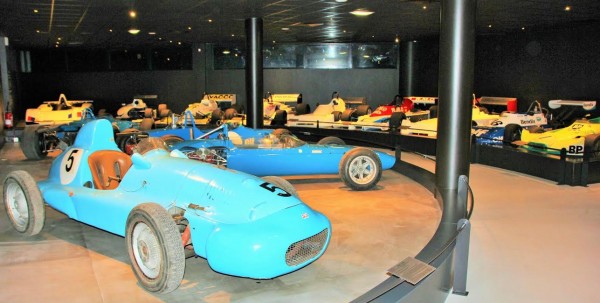 In May, 2015 a new museum was opened as part of the famous Magny Cours track in France. 48 cars are exhibited, including Alain Prost's Renault RE30B Formula 1 racer from 1982, Renée Arnoux's Martini MK23 from 1978, a 1948 Gordini T48 which was driven by Jean-Pierre Wimille, Juan-Manuel Fangio and Maurice Trintignant - and the list goes on.
UPDATE 2023: Visits to the museum are suspended!
Info
Open: by appointment and on weekends when a racing event is being held.
Address
Circuit de Nevers Magny-Cours
Technopôle
58470 Magny-Cours
France
E-mail
info@circuitmagnycours.com