National Automobile Museum of Tasmania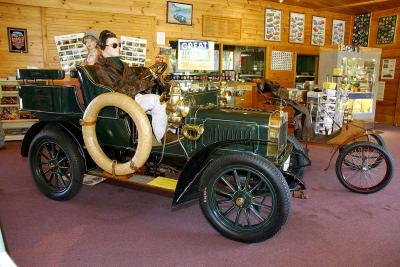 "The National Automobile Museum of Tasmania's collection of cars and motorcycles is testimony to the exciting history and development of the international automotive industry. Spanning a hundred years of style and technical achievement this impressive collection of traditional and contemporary marques is a "must see" for all who appreciate history, design, engineering and style. Some exhibits are unique to the museum — not to be seen in any other collection. Wander through the rows of opulent and elegant Rolls-Royce, Bentleys, Mercedes-Benz and Jaguars. See the strange and unusual. The practical and the exotic. The sedate and the speedy"
Info
Opening times: 9 am - 5 pm.
Address
84 Lindsay Street
Launceston TAS 7250
Australia