Australian Motorlife Museum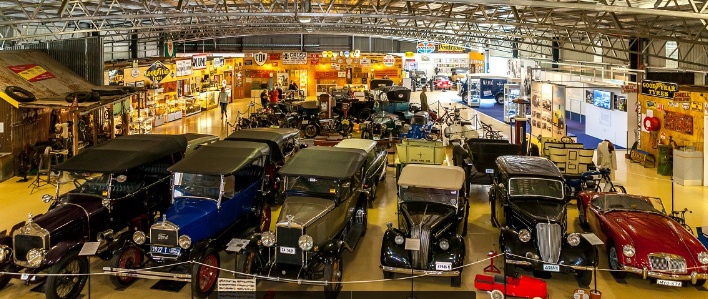 Established in 1992 by a group of motoring enthusiasts and named the Australian Motorlife Museum in 2007 this museum is dedicated to the preservation of motoring history. It is Australia's only public displayed collection of antique automobilia and contains thousands of items of our motorised history including vehicles, equipment, accessories, tools, mascots and signage – a vast and amazing array of motoring memorabilia. Displays aim at providing a perspective view of not only historic motor vehicles but parallel technological development, particularly of the period c.1880 to 1940. "Our Oldest vehicle is an Australian Built 1904 Innes motorcar, which successfully completed Australia's first Dunlop Reliability Trial, driven by the Arnott's Brothers. We have one of only two surviving examples of a range of 12 motorcycles manufactured by David Spencer in Torwood, Brisbane rare c.1906.  The museum also loaned many artefacts to the film crew for the Great Gatsby with Leo Decaprio filmed in Sydney during 2013."
Display
Automobile
Motorcycle
Others
Info
Opening times: Tuesdays – Sunday: 09.30 – 16.30 All other times, or for group bookings by appointment.
Address
Integral Energy Recreation Park
94 Darkes Road
Kembla Grange NSW 2526
Australia
E-mail
motorlife1@bigpond.com