Automobile Zeitzeugen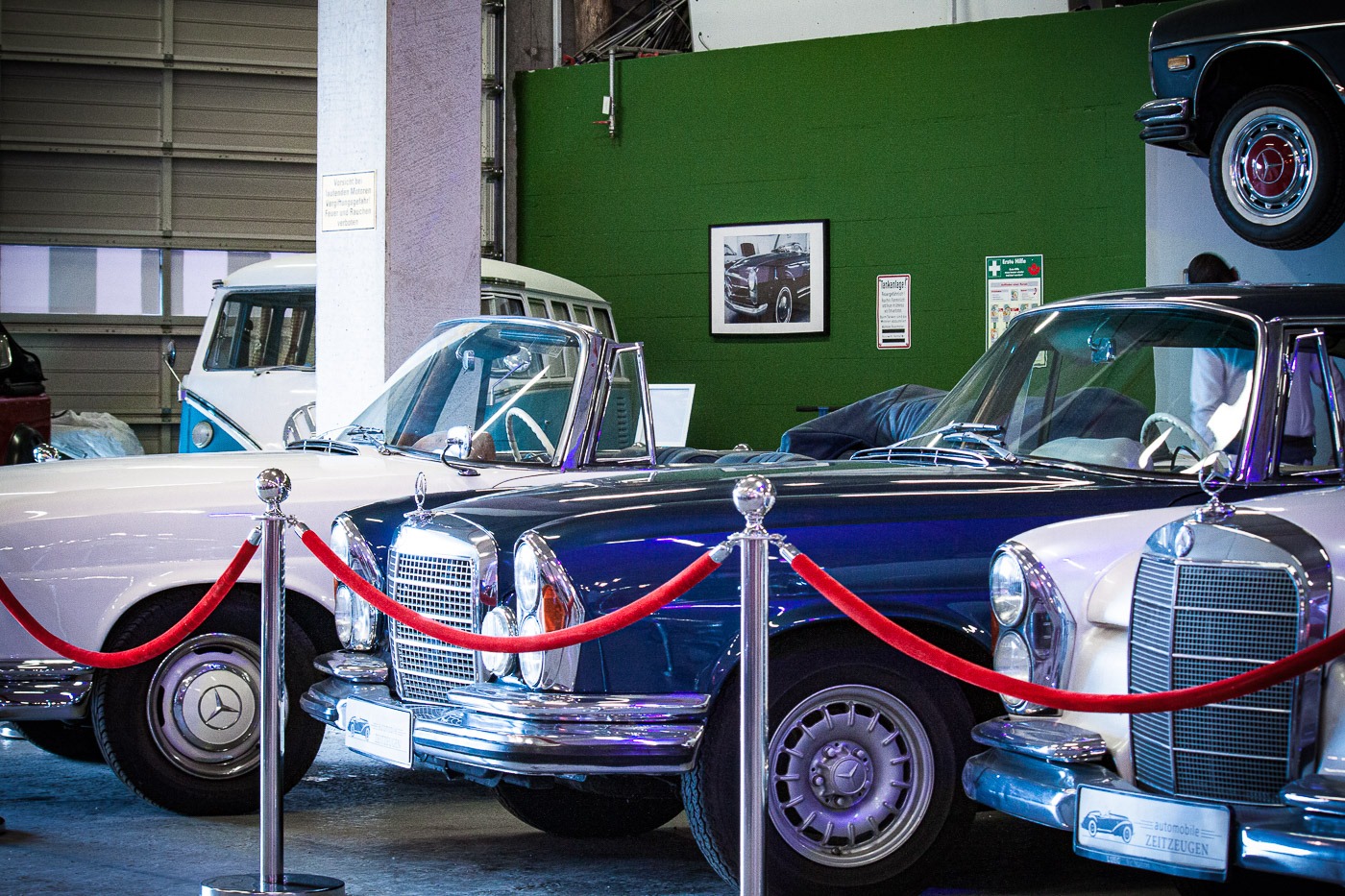 The 'Berg & Tal' adventure resort between Hamburg and Hanover is best known for its huge Snow Dome, which is visible even from the highway. Naturally a lot of additional tourist attractions await visitors. These include a go-kart track, a hotel, a restaurant and a model railway. 
Also there is a small car museum which opens from the model railway display. There are about two dozen cars shown, with Mercedes being the most represented brand, but there's also a Triumph from 1949.
Info
Opening times: Tuesday to Friday: 11 AM to 6 PM, Saturday & Sunday: 10 AM to 6 PM.
Address
Horstfeldweg 9
29646 Bispingen
Germany