A.R.E. Classic Motorcycle Collection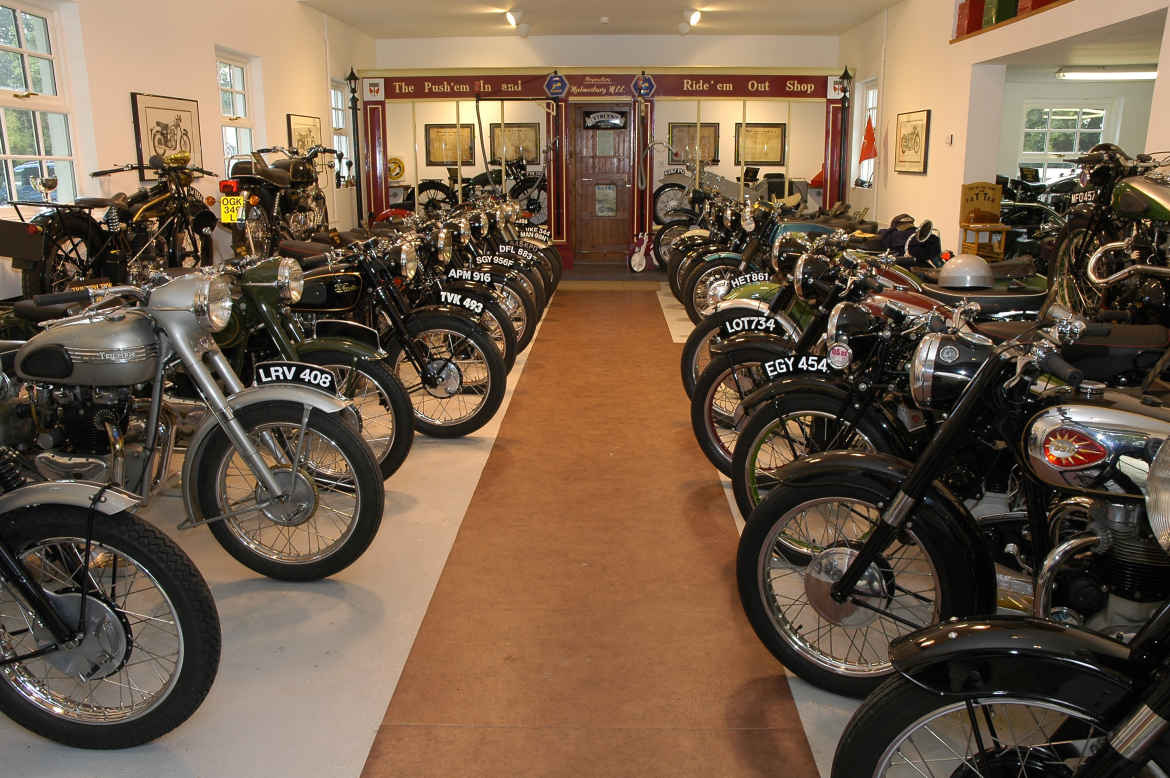 Located in Kirk Michael on the west coast of the Island this is an exemplary private collection of vintage motorcycles. The collection includes over 100 motorcycles – many rare and valuable – with names including Triumph, AMC, BSA, Vincent and Moto Guzzi to name just a few. There is a particular focus on machines from the 1930s and all machines are kept running and in pristine condition. Additionally there are usually a few bikes undergoing restoration to bring them back to their former glory. The Old Vicarage, where the collection is housed, is a stunning building that's over 250 years old.
Info
Opening Times: Open from Easter until the end of September, Most Sundays from 14:00 until 17:00. Due to the nature of the collection, this is subject to change at short notice so calling in advance for appointment is very recommended.
Address
The Old Vicarage
Main Road
Kirk Michael
IM6 2HD
United Kingdom